One Owner, One Volvo, Three Million Miles


1966 Volvo P1800 is first non-commercial vehicle to reach milestone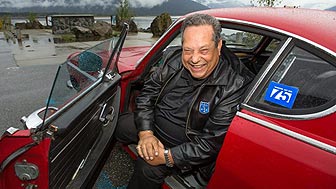 When Irv Gordon bought his Volvo P1800 back in 1966, he couldn't have known how far he would travel, but he did get right to work, putting 1,500 miles on it in the first weekend. Now, 47 years later, Irv and his P1800 have accomplished something no other person and no other vehicle have ever done: on September 17, on Alaska's Seward Highway, Irv and his P1800 passed the three million mile mark.
 
"I bought my Volvo P1800 on a Friday [in 1966] and immediately fell in love," Gordon recalled. "I couldn't stop driving the car. It was a holiday weekend, and I brought the car back to the dealership the following Monday for its 1,500-mile service."
 
According to Gordon, reaching three million miles is an achievement he's proud of, but his travels have always been about the journey as opposed to the destination.
 
"It's not about getting to the three million miles; it's about the trips that got me to the three million miles," Gordon said. "I never had a goal to get to one million, to two million. I just enjoyed driving and experiencing life through my Volvo."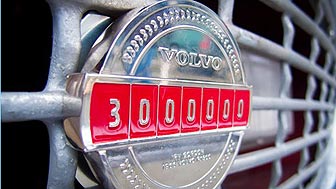 In addition to his travels throughout America over the years, Gordon had a 125-mile round-trip daily commute to his job as a science teacher. In 1987 he celebrated his one-millionth mile by driving a loop around the Tavern on the Green in Central Park. Then, in 1998, he set the Guinness Book of World Records mark for most miles driven by a single owner in a non-commercial vehicle with 1.69 million miles.
 
As the proud owner of a Volvo, Gordon made his already safe and reliable vehicle even more reliable with a fanatical dedication to maintenance.
 
"We at Volvo applaud Irv and his Volvo. The spirited red P1800 represents an extraordinary demonstration of reliability, durability, safety and intelligent design that honors all Volvos past and present," said John Maloney, president and CEO of Volvo Cars of North America. "
To mark Gordon's achievement, Volvo launched the "3 Million Reasons to Believe" campaign and the website 3MillionReasons.com, where people from around the world have viewed his journey and contributed their own "reasons to believe" in a Volvo.
 
Reason number 693,687, for example, was submitted by Mario M. of San Francisco, CA, who wrote, "There are few cars I would trust to bring me places. All [are made by] Volvo. I always said? Love, Evolve, Volvo." Lori O. of Scarborough, ME submitted reason 1,290,325: "My 2004 Volvo XC90 saved my life in a 45 mph head on collision. Now I'm driving a 2011 XC60."
 
Gordon, meanwhile, has no plans to stop enjoying his 1966 P1800.
 
"Everyone asks, what's next? Well, I'll keep driving my Volvo P1800 to auto shows and taking trips across the country," he said. "Not much will change. But whether I drive four million miles is more up to me than it is the car. The car may be able to take it, but I'm not so sure about me."
 
 

Volvo Concept Coupe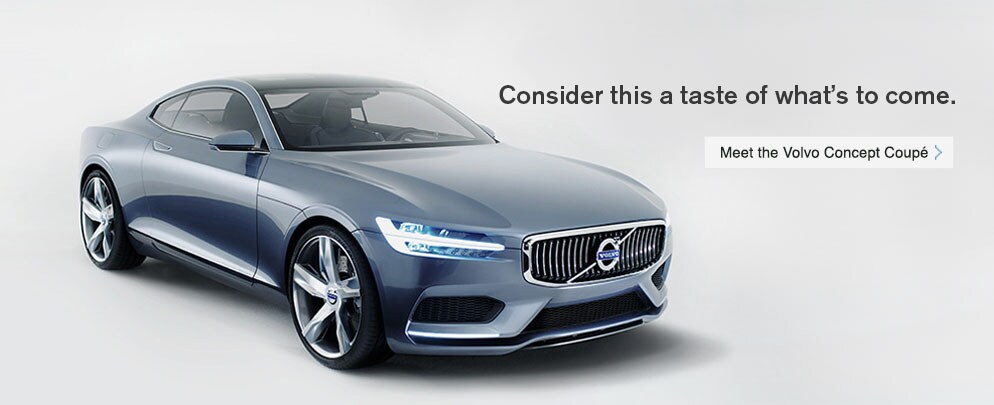 Forbes - Best New Cars For Snow (And Go)

Best New Cars for Snow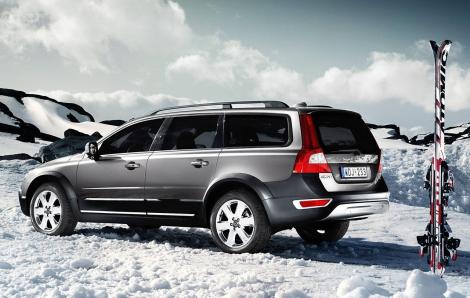 Volvo XC-70 T6 AWD - Takes two of the top ten spots
The Volvo XC-70 T6 AWD got a top "Best in Snow," ranking third, out of 14 vehicle tested.  The Swedish Volvo XC-70 was engineered for some of the harshest winter environments, anywhere -- including it's home country, Sweden.
Excerpt from Forbes article
:  "Like the Subaru's in our list, the XC70 is an otherwise staid station wagon that's gussied up to resemble an SUV, but it's a noteworthy execution, with a tall 8.3-inch ground clearance. While a 240-hp 3.2-liter six-cylinder engine and front-wheel-drive is standard, the winter-minded choice is one of the T6 models with all-wheel-drive and a 300-horsepower turbocharged six-cylinder engine. Available foul weather amenities include heated front and rear seats, a heated steering wheel, heated windshield with heated washer nozzles, and headlamp washers."  To read entire article >
click here
____
Volvo - Massive, 13-spot improvement in Reliability for 2014
Consumer Reports Recommends Four Volvo Models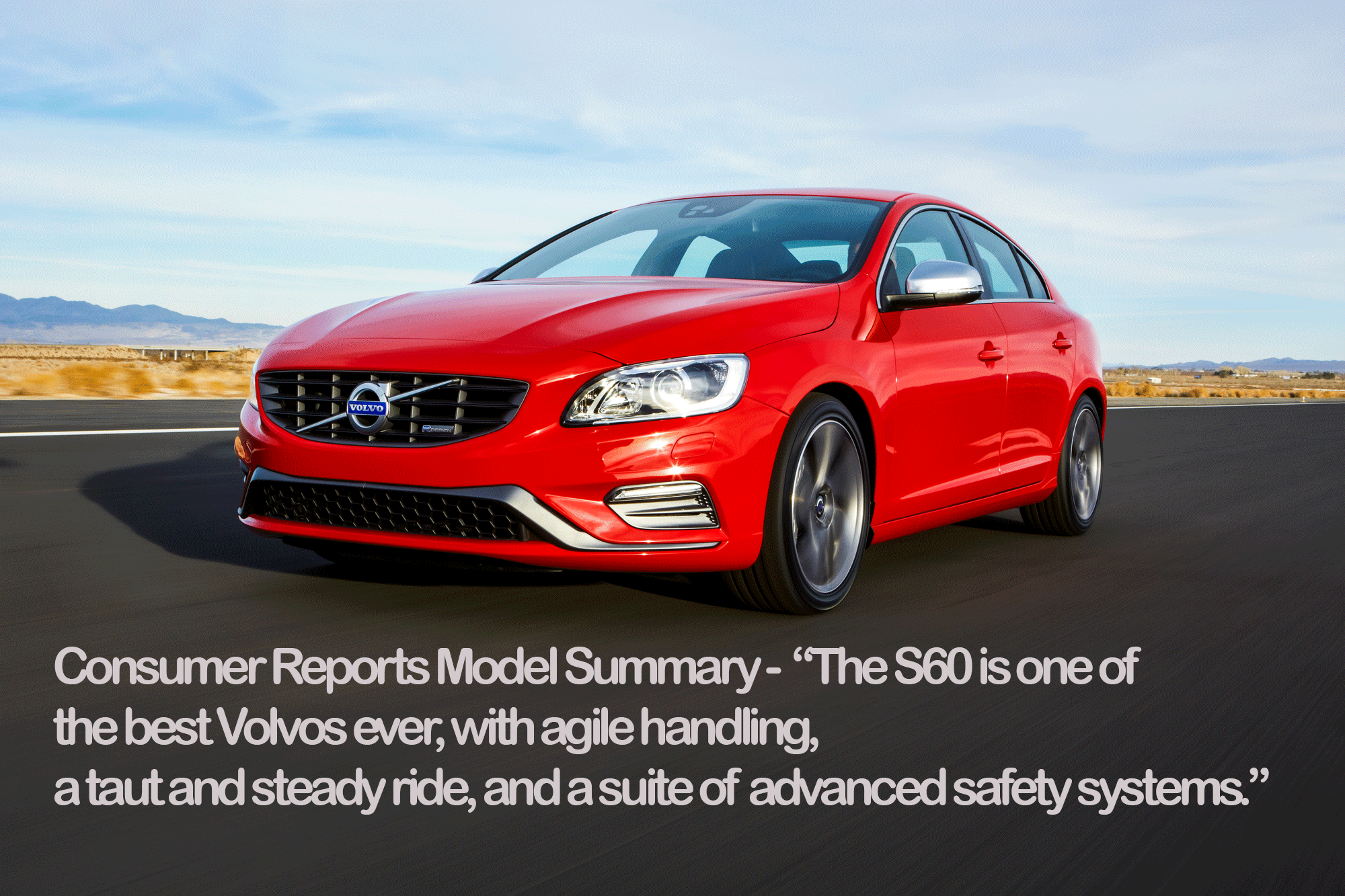 Volvo's efforts payoff with a massive, 13-spot improvement in "Reliability" in the latest rankings reported by Autoblog, referencing the Consumer Reports, annual Auto Reliability Rankings for 2014. 
"CR Model Summary - The S60 is one of the best Volvos ever, with agile handling, a taut and steady ride, and a suite of advanced safety systems. The five-cylinder provided lively acceleration and respectable fuel economy. The top-level T6 trim with AWD is quick and refined. The interior is quiet and nicely laid out, and the front seats are very comfortable. But the rear is tight, and the trunk is small. Safety features include City Safety, which can automatically brake the car to prevent a collision, and an optional pedestrian-detection system that intervenes to avoid hitting a person. The V60 wagon will arrive in the US in early 2014, as will a new four-cylinder turbo engine." 
"CR Model Summary - The XC70 is a wagon version of the S80 with a raised ride height. It features many of Volvo's safety features, including collision-avoidance systems and a blind-spot warning system that works well. The powertrain is a pleasant 3.2-liter six-cylinder mated to a six-speed automatic, with available AWD, but it returns just 18 mpg overall. That engine will be replaced by a new turbocharged four-cylinder in early 2014 . A more powerful, turbocharged six comes with the T6 trim. The ride is fairly stiff but handling is secure. Inside, the cabin is quiet and nicely trimmed, and the seats are comfortable. Reliability has been above average. 
Four Volvo models are designated by Consumer Reports as "Recommended", including the C30, S60, XC60 and XC70 models. 
Press release by Consumer Reports:
Consumer Reports Annual Auto Reliability Rankings: Japanese Dominance Cracks as Audi, Volvo & GMC Secure Spots in Top 10
In-Car Electronics Prove to be Achilles Heel for Many Models in Survey
YONKERS, NY-Japanese brands have historically been known for building some of the most reliable vehicles in the world. But Consumer Reports 2013 Annual Auto Reliability rankings show that some other automakers-from Europe and the U.S.-are also capable of building reliable vehicles. Audi, Volvo, and GMC captured three of the top-10 spots in the survey this year.
Survey results were released at a press conference today before the Automotive Press Association in Detroit.
Three Japanese brands, Lexus, Toyota, and Acura captured the top three spots in the survey, which was conducted by the Consumer Reports National Research Center. The survey is believed to be the largest of its kind; findings are based on CR subscribers' experiences with 1.1 million vehicles. Consumer Reports uses the survey data to compile reliability histories on vehicles and predict how well new cars that are currently on sale will hold up.
For more than a decade, Japanese brands have had a lock on most of the top spots in the survey. It's been rare for a European, Korean, or U.S. carmaker to achieve anything higher than seventh or eighth place.
But Audi, which has shown steady improvement in vehicle reliability during recent years, moved up four places this year to finish fourth overall-the top European manufacturer in the survey. Three Audis, the A6 sedan, Q7 SUV and Allroad wagon, have "much better than average" reliability. Volvo jumped 13 places to seventh. GMC emerged as the top domestic brand, finishing ninth-three places higher than last year. Moreover, every model from Audi, GMC, and Volvo, for which CR has data, earned an average or better reliability score.
The top predicted-reliability score went to the redesigned 2014 Subaru Forester SUV, which hadn't been on the market for very long when CR conducted the survey. The Ford C-Max Energi plug-in hybrid got the worst score, and the regular C-Max Hybrid wasn't much better.
General Motors fared better than other domestic brands. In addition to GMC, Buick climbed nine slots to 12th place over last year. All Buicks except the V6 LaCrosse were average or better. The only dark spots for Chevrolet are the Camaro and Cruze, both of which earned below-average reliability scores.
Japanese brands took seven out of the 10 top spots in the survey. Nissan sank to 22nd among the 28 brands in the rankings. As a group, the nine Japanese brands in the survey still produce a remarkable number of reliable cars. Of the almost 100 models, 90 percent were average or better and almost a third of them received top marks. Ten of those highest scorers were Toyotas. Of the eight Lexus models in CR's survey, six got top marks. All Lexus and Acura models earned an above average reliability score while all Infiniti, Mazda, and Toyota models earned an average or better reliability score.
Two popular models, the redesigned 2013 Honda Accord V6 and the 2013 Nissan Altima, scored too poorly in the survey for Consumer Reports to continue Recommending them. Last year, CR had predicted that both vehicles would have at least average reliability.
Mazda slipped from fourth to fifth. The redesigned Mazda6 debuted with above-average reliability. Subaru and Scion, which also typically rank well in reliability, were torpedoed by their twin sports cars, the Subaru BRZ and the Scion FR-S, which scored below average. This dropped Subaru to 10th place, from last year's fifth. Scion, for which CR had only two models with sufficient data, sank from first place to 11th this time.
One of the key problem areas in Consumer Reports' survey centers on in-car electronics, including the proliferating suite of audio, navigation, communication, and connected systems in newer cars. Of the 17 problem areas CR asks about, the category including in-car electronics generated more complaints from owners of 2013 models than for any other category.
In many cases, the survey revealed touch-screen infotainment systems have been buggy, with frustrating screen freezes, touch-control lag, or a reluctance to recognize a cell-phone, an MP3 device, or a voice command.
Hybrids and electric cars continue to do well. The Toyota Prius, Lexus ES 300h, Toyota Prius C, and Honda CR-Z hybrids, as well as the Nissan Leaf electric car, were among the top models. Ford's C-Max and Fusion hybrids were the only exceptions.
The Tesla Model S electric car performed well enough in the survey to earn a Recommendation from CR for the first time. CR gathered data on more than 600 2012 and 2013 models. Owners of the 2012 model reported very few problems, although 2013 owners reported quite a few more. Problem areas included wind noise, squeaks and rattles, and body hardware (including the sunroof, doors, and locks).
Of the 31 Ford models in Consumer Reports' survey, only one, the F-150 pickup with the 3.7-liter V6, was above average. Seven achieved an average score. Ford's challenges don't end with the historically problematic My-Touch systems. Several EcoBoost turbocharged V6 models have poor reliability as well. Almost two-thirds of the 34 Fords and Lincolns in our survey got scores that were much worse than average.
Chrysler is still below par overall, but a bright spot is the very nice Chrysler 300 C which scores above average-last year it was the company's most troublesome vehicle. Unfortunately, some of Chrysler's most reliable models, such as the Jeep Compass and Patriot SUVs, didn't score well in Consumer Reports' testing, while the better performing 2014 V6 Jeep Grand Cherokee has fallen well below average reliability.
In recent years, Hyundai and Kia were beginning to challenge the Japanese at the top of Consumer Reports' reliability rankings. In 2011, they scored well ahead of Detroit and most European companies. But they slipped a bit in the 2013 survey, with Kia ranking midpack and Hyundai sliding to 21st place.
BMW and Mercedes-Benz remained around midpack among all brands. Most models from those German badges are average or better, with each company having a few problem children: the BMW 335i and turbocharged six-cylinder X3, and the diesel-powered Mercedes M-Class. Volkswagen, which turned in a middling performance, was especially hampered by the trouble-prone Beetle, GTI, and Touareg. All three Minis in our survey made a very poor showing.
Complete reliability report and results for all models are available at www.ConsumerReports.org today, and in the December issue of Consumer Reports, on newsstands November 5. Updated daily, ConsumerReports.org is the go-to Website for the latest auto reviews, product news, blogs on breaking news, and car-buying information. Check out CR's ongoing Twitter feed at @CRCars.
Consumer Reports is the world's largest independent product-testing organization. Using its more than 50 labs, auto test center, and survey research center, the nonprofit rates thousands of products and services annually. Founded in 1936, Consumer Reports has over 8 million subscribers to its magazine, Website and other publications. Its advocacy division, Consumers Union, works for health reform, food and product safety, financial reform, and other consumer issues in Washington, D.C., the states, and in the marketplace
2014 Volvo XC70
VOLVO is green.
A recent European Commission study stated that all new vehicles should be at least 85% recyclable or reusable by 2015.
Ahead of their time, and leading the way, Volvo cars reached this figure in 2002 !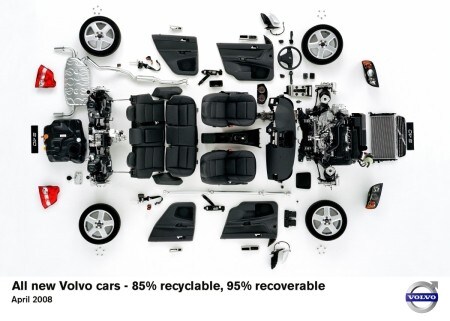 VOLVO - CLEAN ALL ITS LIFE


* All new Volvos are 85% recyclable and 95% recoverable
* Climate neutral manufacturing
* Material and parts selected for low environmental impact
* Customer carbon footprint data by model
Volvo Cars' commitment to environmental activities and continuous investment to help reduce its carbon footprint goes far beyond lowering CO2 emissions. Volvo's 'Clean inside and out' program represents a holistic approach to the environmental impact of the car. It focuses on health, resource utilization and the ecological consequences of the production, use and disposal of the vehicle.
Recycle, Re-use
A recent European Commission study stated that all new vehicles should be at least 85% recyclable or reusable by 2015. All new Volvo cars reached this figure in 2002. Volvo ensures all new models are 85% recyclable and designed for 95% recoverable as well as introducing initiatives to ensure that vehicles are clean throughout their life. The use of recycled materials such as steel, iron, aluminum and many other metals is common practice, while metals from the catalytic convertor are reused in new catalysts. Even the Volvo battery plastic covers become the wheel-arch liners on new cars.
Climate neutral manufacturing
Volvo Cars' focus on other energy sources than oil has been going on for more than 25 years. Back in 1982 the company took the first step by using residual heat from the nearby refineries to heat the factory in Torslanda, Sweden. In 1988 Volvo started using natural gas, which was the main fuel for heating its European factories (Sweden and Belgium) and, from 1 January 2008, Volvo's European manufacturing units now only use green electricity - hydropower. This is Volvo's latest step in making its production climate neutral and future plans may also extend to other energy sources such as biogas and wind-power.
Material selection
Volvo continues its dedication to customer care by removing harmful materials traditionally associated with automotive production from its manufacturing processes. All traces of lead, cadmium, mercury and chromium can no longer be found in a Volvo, even the tanning procedure to create the leather in the seats has been changed to avoid the use of chromium. The interior of all new Volvo
s
has been designed to comply with a strict international standard called Oeko-Tex, which ensures that all the materials used are hypoallergenic and free from hazardous substances.