schedule your Volvo service
with us, you get peace of mind of knowing that your vehicle is being handled by factory-trained technicians with years and years of experience. Service by Volvo Cars means your car is given the correct OEM parts that will keep it running like new for as long as you have it.
We know your time is important, and that's why your vehicle will be properly diagnosed, quickly repaired, and done right the first time.
Why You Can Trust Our Volvo Service in Charlotte
Unlike a quick-repair shop, our Volvo Cars service and repair team knows every single Volvo vehicle, inside and out. No matter what model, trim, year, or configuration, we know how to care for your precious vehicle.
We also make the experience about you. That's why we offer perks like our valet service. If you live near Matthews, NC, or anywhere within a 125-mile radius of our dealership, you don't even have to move a muscle to get Volvo service. Our valet service will pick up your car for her appointment, leave you a loaner vehicle, and drop your car back off to you when it's ready. That's the experience you deserve!
Ready to get started? Our expert technicians can handle all of the following Volvo service requests:
Volvo Tires
---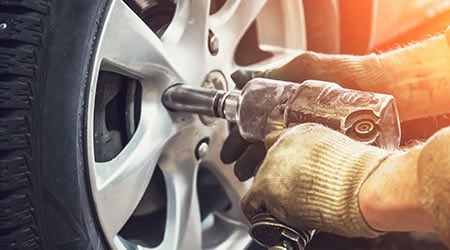 Our Volvo Tire Center can handle anything your Volvo vehicle needs and is stocked with all of the best brands. We have tires for different weather types, performance tires, and much more. No matter what you are looking for, we have great options here for you. If you love the tires you already have, we can help with those, too. Our team can easily perform tire pressure fixes, tire alignment, tire balance, tire rotation, and more. Stay safe on the road with our tire service. You'll be glad you did!
Volvo Parts & Accessories
---
Need new Volvo car parts and accessories? From the tiniest plug to an entirely new battery, we have got it for you. The quick-repair store on the corner might try to sell you something for your vehicle with promises of an affordable price.
We can't tell you how many times people trust that, then come to us later with improperly installed parts or the wrong parts altogether! This can greatly impact your vehicle and your warranty.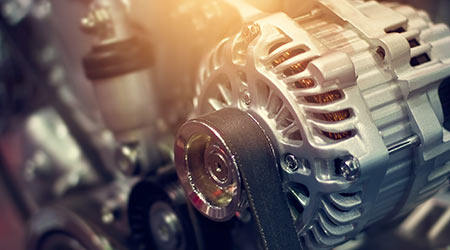 The inventory in our state-of-the-art Volvo service center is quite vast. But if there is a part you need that we don't have, we have an efficient system that can often get us your equipment on the same day! Make sure to ask about our parts and accessories coupons and specials to help keep a little extra cash in your wallet, too.
Volvo Vehicle Oil Changes
---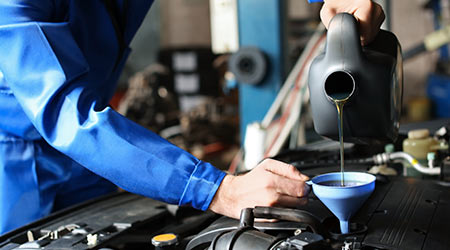 Your sophisticated Volvo vehicle needs proper fluids and lubrication to make sure it can operate as beautifully as it looks. Depending on the model and year, most vehicles can require a routine oil change every 3,000 to 12,000 miles.
Our technicians will help you set that interval and make sure they service your car with the oil that Volvo Cars engineers intended for it. Whether your vehicle needs a synthetic or conventional oil change, we have the proper supplies, and we will get you out of here promptly.
While you're here, we will also look for potential leaks, wear and tear, engine seals, and other components. We'll even check your tires and brakes, too!
Brakes for Your Volvo Vehicle
---
Your brakes are arguably one of the most important parts of your Volvo vehicle's safety system. If you notice that your car is slow to come to a complete stop, is pulling to a certain side when you press the brake, or giving you feedback on the brake pedal, it's time to come see us for Volvo service. We have Volvo-certified brake pads, caliper bolts, retainer hardware, and anything else your car needs. Let our technicians diagnose your vehicle and help keep you and yours safe while you are driving in Charlotte, NC.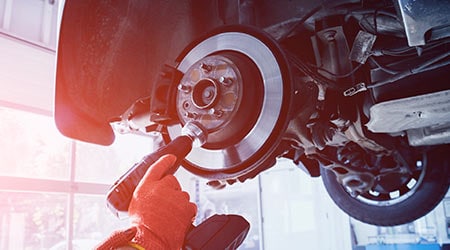 Volvo Detail Service
---
Bring your car into our service center today, and our Volvo detail service will return it to you looking as clean as ever. Take advantage of our comprehensive selection of services that ensure your car will receive expert service both inside and out, from bumper to bumper.
Scheduling a car detail service in Charlotte, NC, is super easy! Visit us online here to schedule an appointment or give us a call. We're happy to work to your schedule, coming together at a time that won't disrupt your already full to-do list. If you're really in a jam but live near our location, we'll send a valet service that will drop off a loaner and bring your car to us for service and care. No, seriously, ask one of our staff members about the Volvo Valet service for your next appointment.
Emerge from our service center with a cleaner, cooler car. Just don't be surprised at all the drawn-in eyes and turning heads as you glide down the street in a car that is fully supported, serviced, and free of spots. Start the process by signing up for Volvo detailing services online or by giving us a call. We can't wait to welcome you in and give your car the all-star makeover it deserves.
We've Got Your Back
Our Volvo service experts are here to give you and your vehicle the experience you deserve. We care about you and your safety, and we won't rest until we know your car is in tip-top shape and ready to go.
Our staff has truly seen it all, and they have the knowledge and training to get the job done properly. If you have any questions about our service process or an issue with your vehicle, feel free to give us a call. We are here to make your Volvo-vehicle-driving experience a fantastic one.