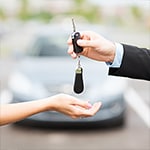 Finding a quality used vehicle can be a challenge. But, the effort is worth it when you find the perfect deal. Use these tips when you're hunting for that perfect used car.
Know how much you want to spend. You may have cash saved or need to finance it. Getting a budget set up front narrows down your options. Do your homework. Online reviews and guides can tell you which vehicles are reliable with lower ownership costs. This information will help you narrow down makes and models.
Then, go shopping. When you find a good candidate, check the vehicle report. Many dealers offer these for free. Make sure it hasn't had any accidents or other damage. Take the vehicle for a test drive. You need to know how well it performs. One way to get a decent selection is to walk the used car lot here at Volvo Cars Charlotte.