Make your Next Service Visit Easier with Volvo Valet
We will drop off a Volvo Courtesy Vehicle and Pickup your car and return it once its service needs have been met.
Schedule your Service Valet Today
Drive The Future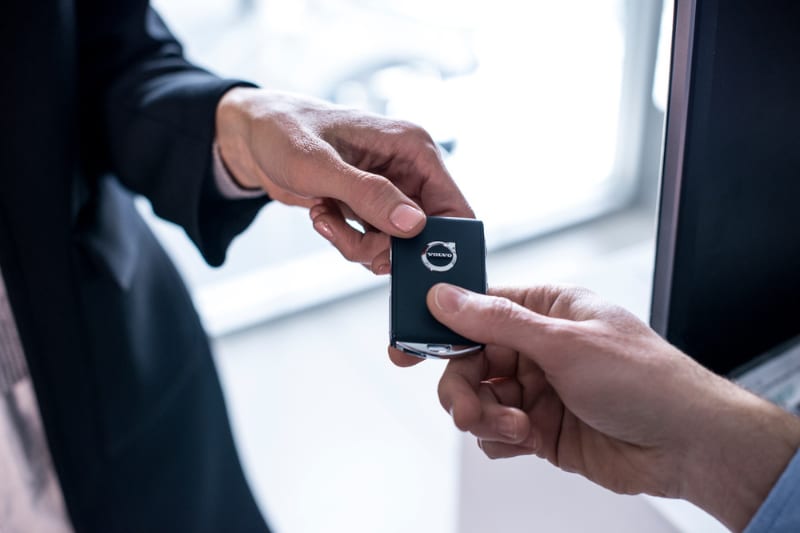 Looking For Offers?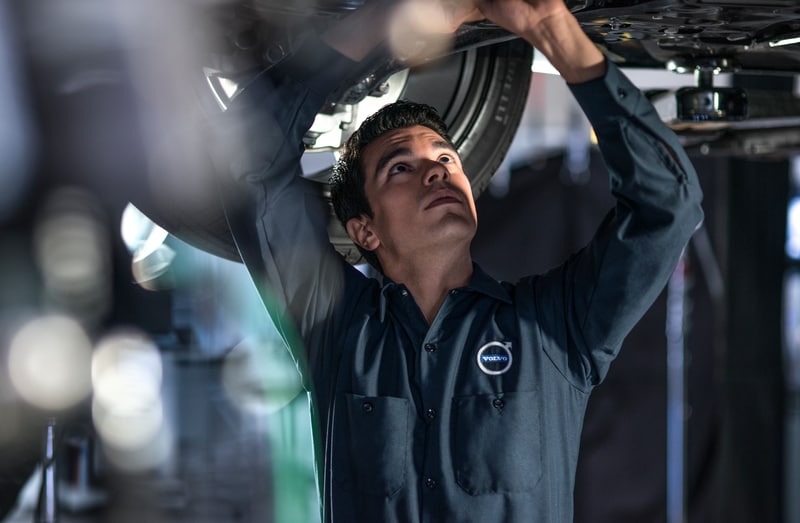 Award Winning Service
Award Winning Service
We promise the best maintenance and service for your Volvo. Personal, professional, and efficient.
Schedule Today
New & Used Volvo Dealership Near Fort Mill, SC
Welcome to Volvo Cars Charlotte! Whether you're here for our flagship Volvo XC90 SUVs, or any other Volvo vehicle, we are here to serve you. We have an all-encompassing Volvo Cars inventory available to you. No matter what color, trim, or features you want, we are here to make it happen. So whether you live near Matthews, NC, or anywhere else in the Carolinas, we invite you to shop with a top-of-the-line Volvo dealer in Charlotte.
A Premier New & Used Car Dealer
At Volvo Cars Charlotte, we are proud to offer a wide variety of options for drivers throughout Rock Hill, SC, Fort Mill, SC, and beyond. We understand that buying or leasing a new or used car is an important decision. That's why we are excited to offer anything from sedans to crossovers, to SUVs, to trucks! So whether you're in the market for a used SUV or a new Volvo S60 sedan for sale, our inventory is chock-full of excellent choices.
With our dealership in Charlotte, NC, you don't have to worry about buying used. All of our used inventory is thoroughly vetted and reconditioned before it earns a spot on our lot. If a car is in our stock, that means it has been road-tested, sanitized, detailed, and inspected by our service department. We even have Certified Pre-Owned Volvo vehicles that go through an even more strict vetting process and have mileage limits. Please inquire with our sales team to learn more!
Service & Financing Solutions
As a premier Volvo dealer in Charlotte, we aren't just here for the sale. We are your one-stop-shop for anything and everything Volvo Cars. If you have questions about whether you should buy or lease a Volvo XC60 SUV, you'll be glad to know we have an excellent finance team here to serve you. They work with many lenders in Matthews, NC, and beyond who will help you finance a beautiful and sophisticated Volvo vehicle. No matter what your budget is, our finance experts are here to make it happen.
Every Volvo vehicle is engineered with safety, luxury, style, capability, and technology in mind. They're also built to last. But, let's say you get one of our reinvented and revamped Volvo V60 wagons, and you see some new dashboard lights come on. Or, you realize it is time to get your first oil change. There is no better place to go than our Volvo service department. We have all the proper OEM parts, tools, and fluids to keep your Volvo vehicle running like new for as long as you have it. Our service technicians are dedicated to getting the job done right the first time in an efficient manner. If it concerns a Volvo car or SUV, they know how to handle it.
Our Commitment to the Customer
At our Volvo dealer in Charlotte, we pride ourselves on giving our customers a stress-free, efficient, transparent, and pleasant car-shopping experience. We will take the time to listen to your preferences and desires and make sure you walk out of here with a car that fulfills every last one of them. Our team members have been with us for many years and have tons of Volvo Cars knowledge. They are here to answer any of your questions. We won't rest until we know you are satisfied.
The Volvo Cars Vision
Volvo Cars takes their commitment to safety and lowering fuel emissions very seriously, and we are proud to stand alongside them in that mission. Did you know that Volvo Cars was the first automaker to champion the three-point seatbelt? Did you know that Volvo Cars tests their vehicles on crash test dummies shaped like women and children, while most automakers solely test on those shaped like adult men? This is just part of the Safety Vision to have zero people be killed or seriously injured in a new Volvo vehicle. That's why every one of the cars at Volvo Cars Charlotte comes with a lengthy list of high-tech safety features.
Safety isn't their only mission. Volvo Cars is also here to help our planet breathe cleaner air. Volvo Cars aims to be a climate-neutral company by 2040 and plans to have half of its sales be hybrid or electric vehicles by 2025. This plan starts by releasing a completely electric version of each of their vehicles by 2025 - one a year. The first? The Volvo XC40 Recharge. This compact SUV is completely electric, so you never pay for gas again and your car gives off zero emissions. For now, you'll also find hybrid powertrains on every other Volvo vehicle in our inventory. It's time to Go Green! Let Volvo Cars Charlotte help you do so.